Along with their latest camera firmware updates, Sony released an updated v3.10 of their Smart Remote Control app which now controls Aperture, Shutter Speed, ISO and select the Focus Point – along with all the previous functions of shutter release, 2-second self-timer and EV compensation – on WiFi-enabled Sony cameras including the Sony A7, A7R, A7S, A6000, A5100, A5000 and NEX-6 using your smartphone or tablet.
Please Note: Mac OS 10.11 El Capitan is not Supported.
With this update Smart Remote Control allows you to use your iOS or Android smartphone or tablet as a highly functional remote to stream a live feed from your camera to your mobile device and to download Jpegs from the camera to you phone or tablet. The Smart Remote Control app allows you to:
• Trigger the shutter from your phone.
• Control Aperture
• Control Shutter Speed
• Adjust ISO
• Select the Focus Point – touch focus on your phone or tablet
• Adjust EV compensation up to +/– five stops. (This control is disabled when shooting in Manual mode.)
• Turn the self-timer and the image review function on or off.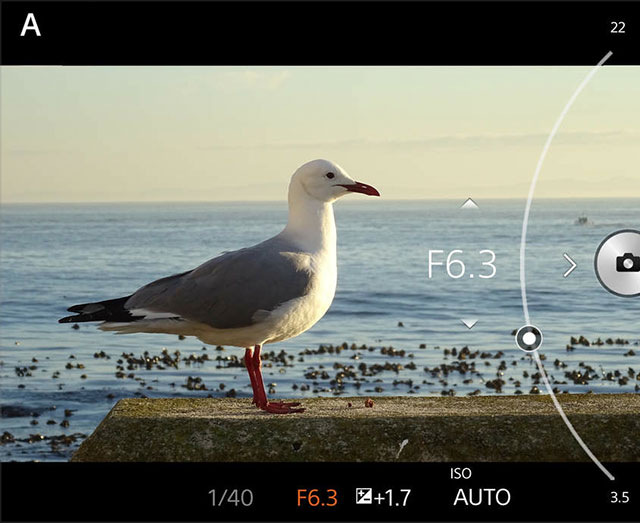 You can download Smart Remote Control and other apps at the Sony Play Memories App Store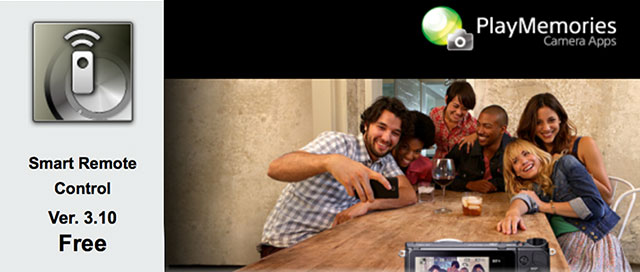 If you haven't already done so, you need to set-up an account by clicking 'Create an account'.
You can then set-up the Smart Remote Control application directly to your camera by selecting
Menu > Application > PlayMemories Camera Apps
Download PlayMemories for iOS or Android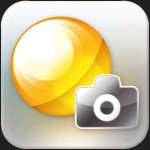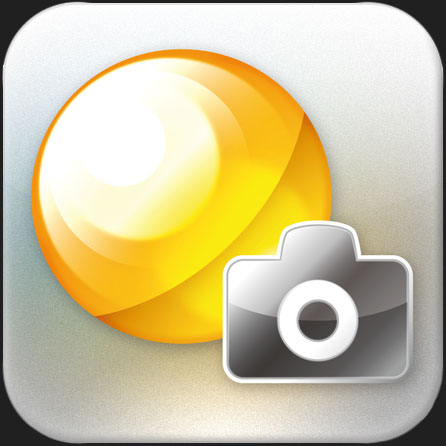 In order to take advantage of the Smart Remote Control application, as well as other wireless and connectivity features that are available with you Sony WiFi-enabled camera, you need to download Sony's PlayMemories Mobile app – available free for SmartPhones and Tablets for both iOS and Android at their respective app stores.
Setting your camera up for Smart Remote Control shooting
1. Select Menu > Apps Menu > Application List > Smart Remote Control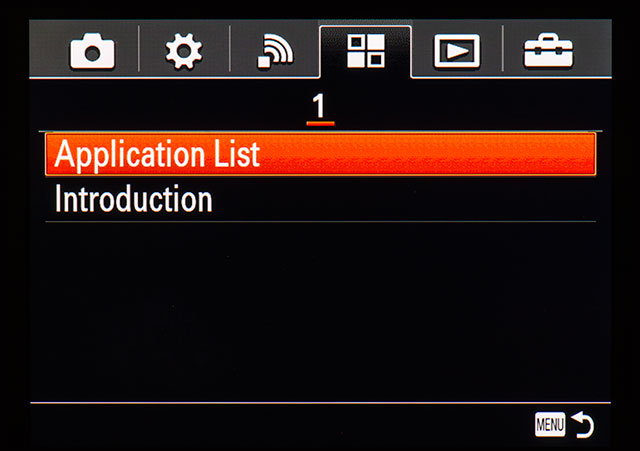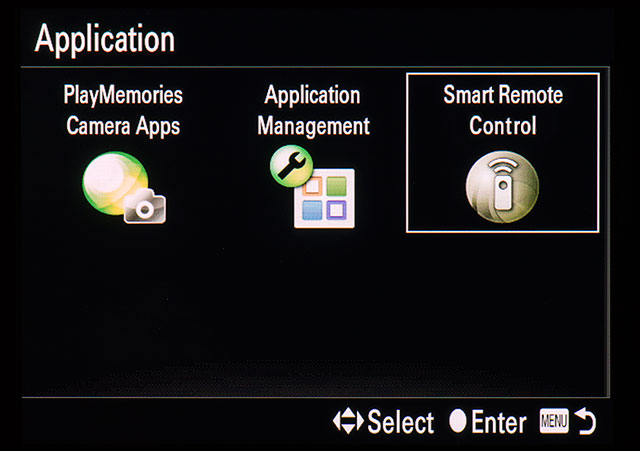 1. You'll get a screen prompting you to Sync to Smart Phone.
2. Go to Wi-Fi settings on your iOS or Android smartphone or tablet. Select the device shown on the camera menu. Enter the password shown in the menu.
3. Once you see a spinning "Connecting" icon on your smartphone or tablet – you're connected.
4. Open the PlayMemories app
Important: How to Save RAWs Using Sony Smart Remote Control
Smart Remote Control has it's own quality settings separate from those you set on your camera that are reset when you update the app.
By default Quality is set to Jpeg Fine: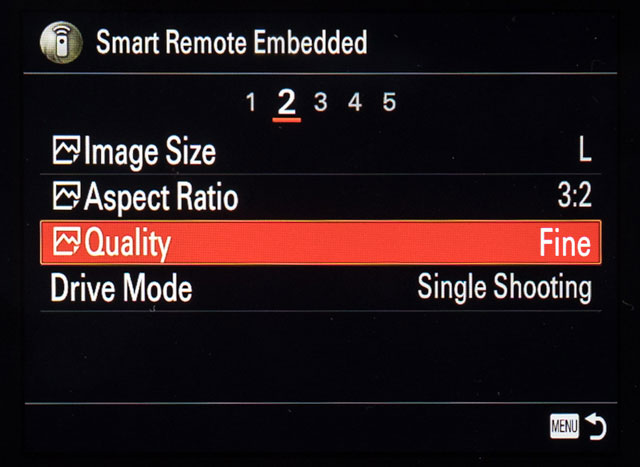 To also save RAW to your SD card, here's what you need to do:
Open Smart Remote Control App on your camera:
Menu > Applications > Application List > Smart Remote Control
Connect WiFi between your camera to your tablet or Smart Phone
Once you connect, press Menu > Smart Remote Control > 2 > Quality > Select : RAW & JPEG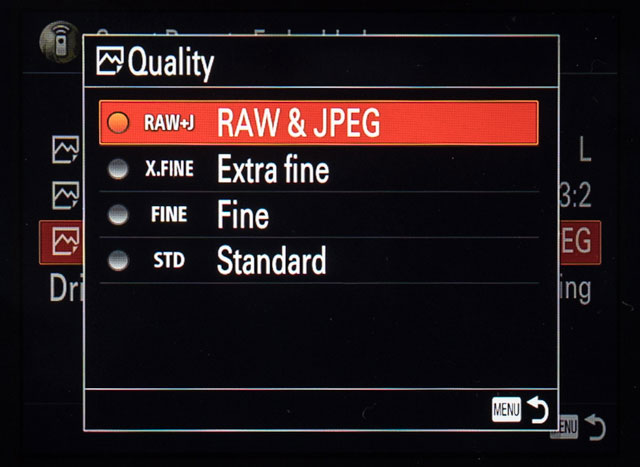 Shoot a frame to be certain this setting is saved.
Boom! You're good to go…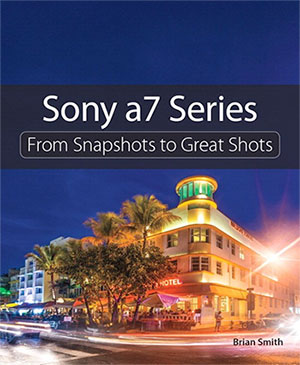 For more tips and tricks about getting the most out of your Sony a7 series camera, check out my new book 'Sony a7-Series: From Snapshots to Great Shots'.
It's your guide to all of the Sony a7-Series cameras including the new a7RII. While the camera manual explains what the camera can do, it doesn't show how to use the camera to create great images! Starting with the Top Ten things users need to know about the cameras, author Brian Smith, a Pulitzer Prize-winning photographer and Sony Artisan of Imagery, carefully guides you through the operating features of Sony a7, a7R, a7S, a7II, a7RII and a7SII cameras and how to use them. Get practical advice from a pro on which settings to use when, great shooting tips, and assignments at end of chapter to practice what you've just learned.
'Sony A7 Series: From Snapshots to Great Shots' is available NOW from Peachpit, Amazon, Amazon UK & Amazon Canada
SHIPPING NOW FROM PEACHPIT! SAVE 35% WITH DISCOUNT CODE: BRIANSMITH
Read more Guide to Sony A7/A7R/A7S Lens Mount Adapters
Read more Field Test: Sony A7R
Read more Field Test: Sony A7S