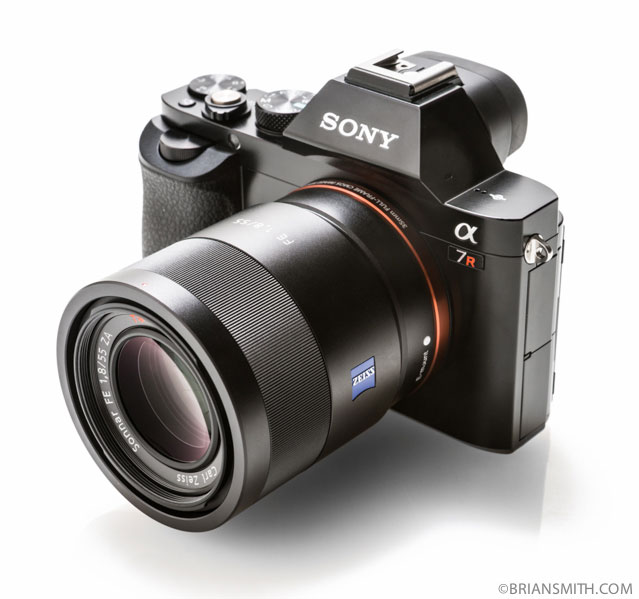 Earlier this year a group of my fellow editorial portrait photographers were discussing what wanted in their dream compact interchangeable lens camera:
"Full Frame"
"Digital Contax G2 / Minolta CLE"
"Uses my old Leica M glass"
"I'd like interchangeable lenses"
"Built-in EVF with live view when shooting video"
"RX1 gets close"
Sony's newly announced a7R and a7 cameras are the lightest interchangeable lens cameras ever made. They should really hit a sweet spot photographers have been craving. They feature Sony's new BIONZ X image processing engine with Triluminos 14-bit RAW image for the most accurate and lifelike color ever. Advanced 1200-zone evaluative metering, ISO 100-25600 (with 50 ISO extension), weather sealed body, 1/8000 to 30 sec shutter, 2.4M dot OLED EVF used in the Sony a99, +/- 5EV compensation, tiltable 3.0" (1,229k dots) Xtra Fine LCD, Multi-interface Shoe for flash, PC control for tethering with remote video capture control, WiFi/NFC control, 1080 HD uncompressed, 60p/24p and 60i frame-rates. AVCHD and MP4 codec. Each on-chip lens is optimally positioned depending on its location to accommodate the sharper angle of light entering the periphery, which is caused by larger sensor dimensions being teamed with the E-mount's short flange-back distance
Differences Between a7R and a7:
Sony a7R Camera ($2,299.99 Body Only) – Order from B&H Photo | Amazon
36.4MP CMOS Sensor
No optical low-pass anti-aliasing filter on the sensor for maximum detail (R stands for Resolution)
Sensor has offset micro-lenses designed to better capture light hitting edges/corners (might work better with Leica M lenses)
Micro-lenses have gapless design
25 point contrast AF
Continuous Shooting at up to 4 FPS
1/160 Flash Sync
No electronic first curtain (which makes it louder than the A7)
Body and front panel on A7R is magnesium alloy
Sony a7 Camera ($1,699.99 Body Only) – Order from B&H Photo | Amazon
Sony a7 Kit ($1,999.99 w/28-70mm F3.5-5.6 lens) – Order from B&H Photo | Amazon
24MP CMOS Sensor with optical low-pass anti-aliasing filter
Sensor does not have offset micro-lenses designed to better capture light hitting edges/corners
117 points (phase-detection AF), 25 points (contrast-detection AF)
Continuous Shooting at up to 5 FPS
1/250 Flash Sync
Electronic first curtain (which makes it quieter than the A7R)
Body on A7 is magnesium alloy but front panel is polycarbonate
For landscapes, fine art or anywhere you want the maximum resolution, the a7R is absolutely the ticket. Because of the optical low-pass anti-aliasing filter on a7R, you have to be aware of the possibility of moire, but it was rare to find an example in actual use. The 117-point PDAF makes the a7 the faster focusing of the the two, so it's better suited for focus tracking on fast-moving subjects, yet even with moving subjects, I found the focus on a7R to be plenty quick.
Sony Announced the First Five of 15 Full-frame E-mount Lenses Planned Over the Next Three Years:
FE 35mm F2.8 ZA ($799.99) – Order from B&H Photo | Amazon
FE 55mm F1.8 ZA ($999.99) – Order from B&H Photo | Amazon
FE 28-70mm F3.5-5.6 OSS ($499.99) – Order from B&H Photo | Amazon
FE 24-70mm F4 ZA OSS ($1,199.99) – Order from B&H Photo | Amazon
FE 70-200mm F4 G OSS ($1499) – Order from B&H Photo | Amazon
Using Sony Alpha Lenses on a7 & a7R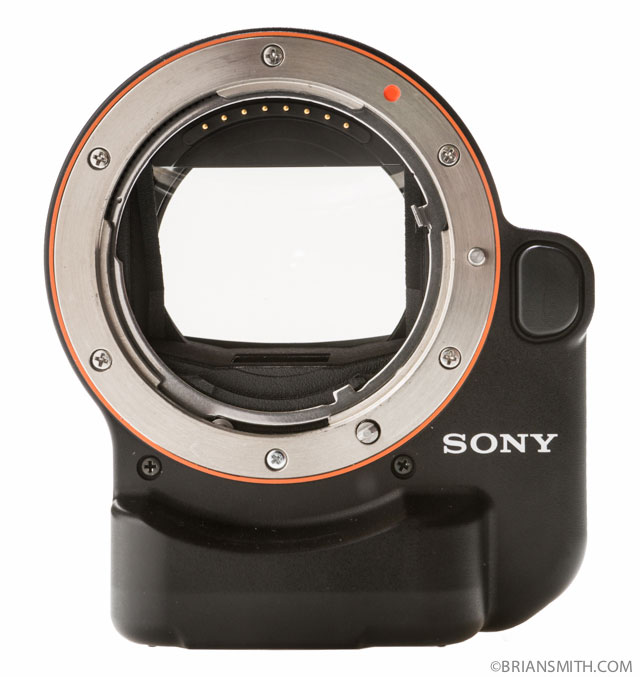 The a7R and a7 can also use the full line-up of Sony A-mount glass Sony's most compatible camera system ever. You can mount Sony Alpha lenses on a7 & a7R using either of two Sony lens mount adapters:
LA-EA3 Sony A-Mount to E-Mount Lens Adapter ($199.99) is a glass-free spacer that compensates for the difference in mount depth between E-Mount and A-Mount. It focuses off the chip and contains no glass elements to degrade the image.
LA-EA4 Sony A-Mount to E-Mount Lens Adapter with Translucent Mirror Technology ($349.99) adds an addition Phase-detect auto-focus system similar to the one used in the full-frame flagship Sony a99. The LA-EA4 is really fast. In some cases A-mount lenses focus even faster on a7R using LA-EA4 than they do on the a99. The most likely explanation is the all-new Bionz X processor which I'm told is a major leap from the previous generation.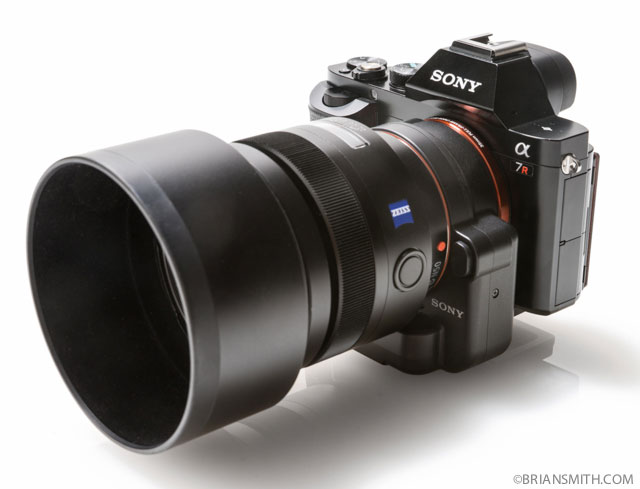 Accessories include a Vertical Grip for A7 and A7R ($299.99) adds an additional NP-FW50 battery slot and more camera controls and new W-Series Battery Charger ($49.99)
The a7 & a7R deliver on the promise of last year RX1 Full-frame fixed lens compact which quickly became my favorite camera for travel. As you can see the A7R comes in just under the height of the RX1 with EVF and the a7 & a7R solid body construction features a built in OLED EVF used n the a99.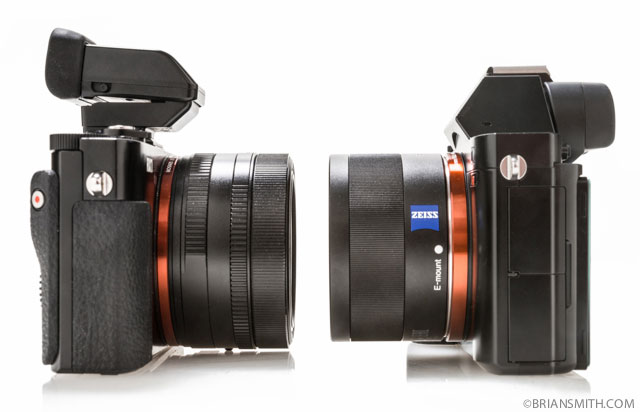 Sony a7R (right) comes in a bit shorter than the RX1 with EVF attached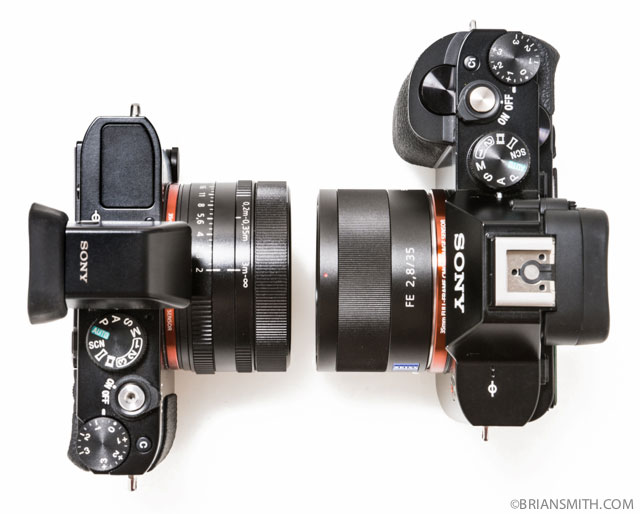 Sony a7R (right) comes in just a touch wider and thicker than the full-frame fixed-lens RX1
FIELD TEST
I wanted to see how the cameras operated in the field, so last week I headed to Port-au-Prince, Haiti to put the a7R though it's paces under fire. Having spent 5 years covering Haiti for the Miami Herald, I can only say how much I wish I had that camera back them. Despite it's small size and light weight, the a7R feels solid as the aluminum block that it's carved from.
I headed out onto the streets with an a7R, FE 35 F2.8 ZA and FE 55 1.8 ZA lenses, CZ 85 F1.4 with a LA-EA4, and a pair of Leica M-mount lenses, the Leica 24 F2.8 and Zeiss 18 F4 M-mount lenses tucked neatly into my new favorite new compact camera bag Sony's Sling Bag Carrying Case.
The focus on the a7R seems to be very fast. It locks it very quickly without any hunting. The A7 would be even faster because of hit's hybrid Phase-Detect AF + Contrast AF system.
I expected that I'd be shooting mostly with the 55mm. At F1.8-2.2 it's perfect for semi-tight portraits. But I actually ended up shooting more with the 35. I think that's mostly because Haiti is like a Fellini film with the main subject in the foreground paired with background action swirling around your subject.
But the best part is the images. As with any test of a new camera, I shot RAW + Jpeg. While RAWs are not yet supported in Lightroom or ACR, they are already supported in Capture One Pro 7. The a7R features the most lifelike colors I've ever seen from a digital camera. Due to the removal of a traditional low-pass anti-aliasing filter over the sensor, the images are incredibly sharp and the files look really clean. The dynamic range is really incredible holding detail from highlights to the deepest shadows. Sony calls this as 'Detail Reproduction Technology' and it features a more subtle and sophisticated sharpening system with less apparent emphasis on edges, giving a more convincing representation of fine detail. Whatever it is, the files are awesome.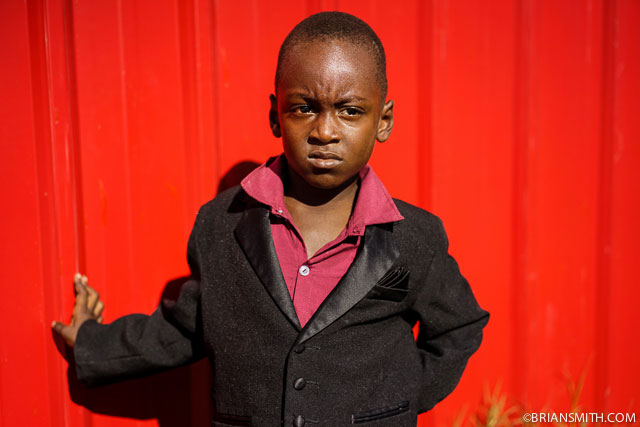 Sony a7R | FE 55mm F1.8 ZA | 1/4000 | F2.2 | ISO 200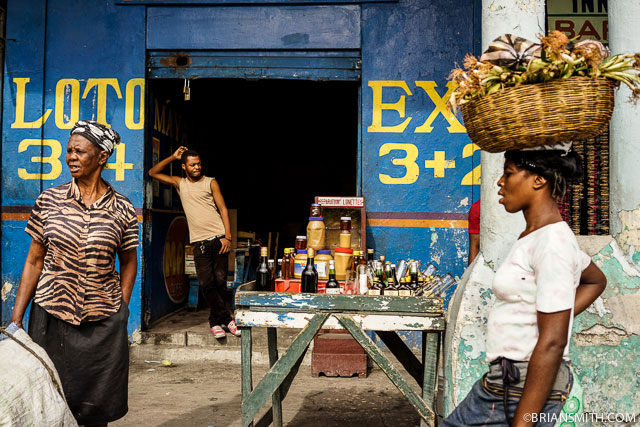 Sony a7R | FE 35mm F2.8 ZA | 1/320 | F5.6 | ISO 200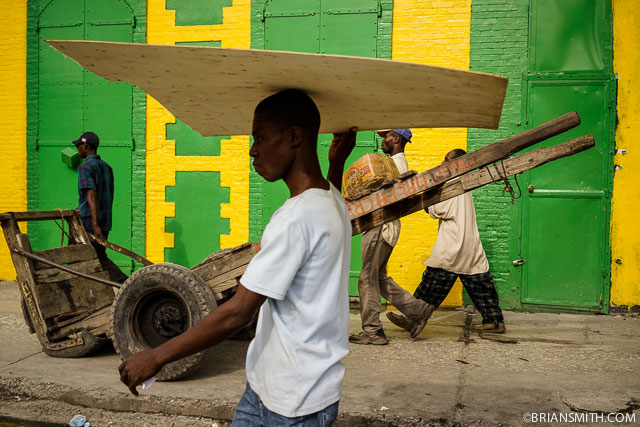 Sony a7R | FE 35mm F2.8 ZA | 1/640 | F5.6 | ISO 200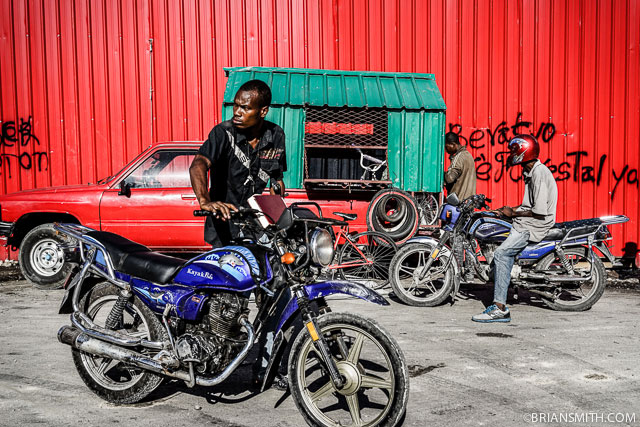 Sony a7R | FE 35mm F2.8 ZA | 1/1250 | F5.6 | ISO 200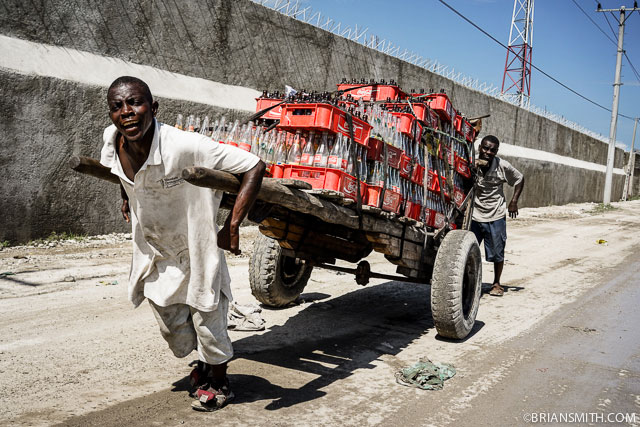 Sony a7R | FE 35mm F2.8 ZA | 1/640 | F6.3 | ISO 200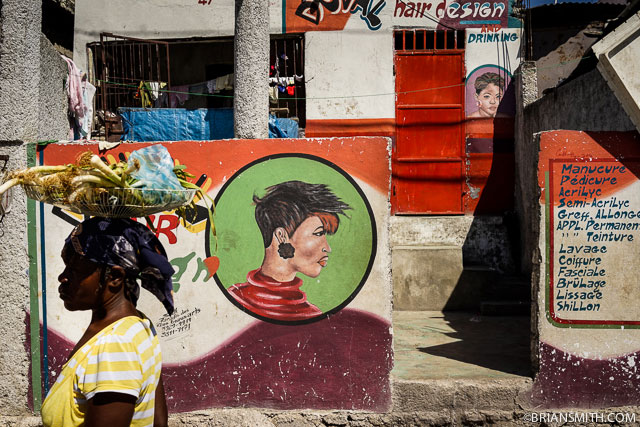 Sony a7R | FE 35mm F2.8 ZA | 1/800 | F8.0 | ISO 200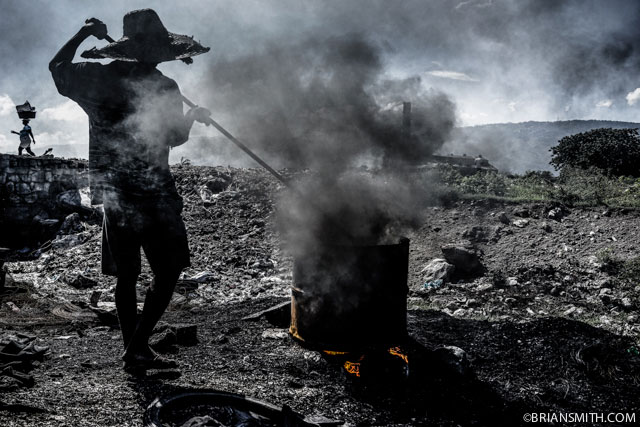 Sony a7R | FE 35mm F2.8 ZA | 1/640 | F6.3 | ISO 200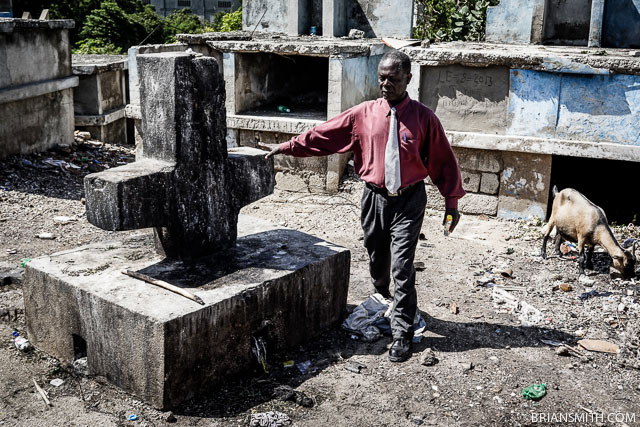 Sony a7R | FE 35mm F2.8 ZA | 1/320 | F8.0 | ISO 200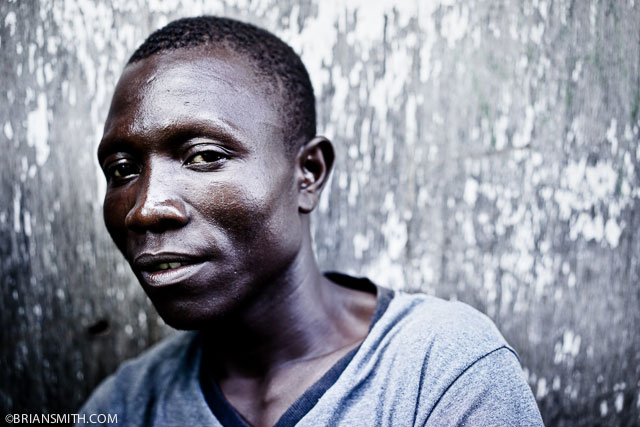 Sony a7R | FE 55mm F1.8 ZA | 1/80 | F2.2 | ISO 200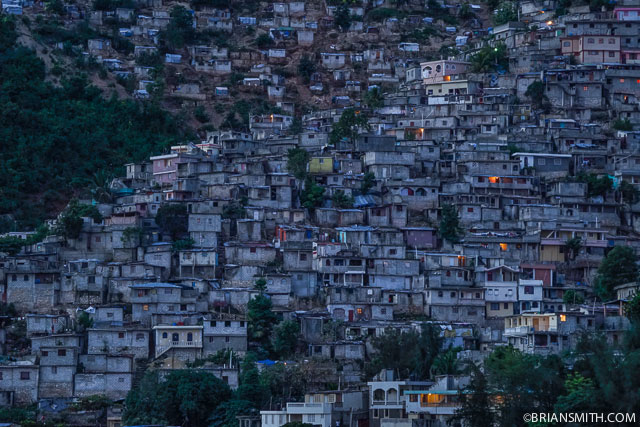 Sony a7R | 70-400 F4-5.6 G lens + LA-EA4 Lens Adapter | 1/40 | F5.6 | ISO 1600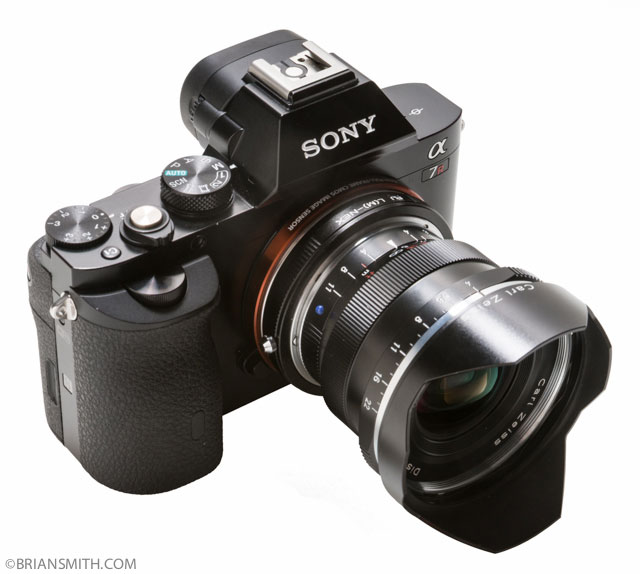 One of the great things about Sony's e-mount is the ability to accept a huge range of other lenses via readily-available third-party adapters, including old manual focus lenses from long-dead systems like as Minolta MD, Olympus OM, and Canon FD, as well as those from current systems like Canon EOS, Nikon F, Pentax K and Leica M. Thanks to the full frame sensor in the A7/A7R these lenses should offer the angle of view they were originally designed to give – so a 35mm will be a true wide-angle again instead of as "normal" focal length when cropped down to APS-C
The first accessory that I picked up when the NEX-5 debuted, was an inexpensive Leica M to Sony e-Mount adapter off eBay. I delighted to discover that adapter works just as great with the new full-frame e-mount Sony Alpha cameras. If you have a collection of old manual focus primes gathering dust, the a7/a7R may be just the camera to give them back to life thanks to the availability of lens mount adapters for virtually every lens mount from Alpa to Zeiss.
While the full-frame sensor of these new the E-mount cameras have been redesigned with new micro-lenses to account for the for the E-mounts extremely short flange distance some extreme wide angle lenses experience vignetting and color casts in the corners which need to be corrected in post-processing software such as Capture One, Lightroom, Photoshop or dedicated applications designed to correct for vignetting effects in digital images such as CornerFix.
I'll post a follow-up post walking you through these methods.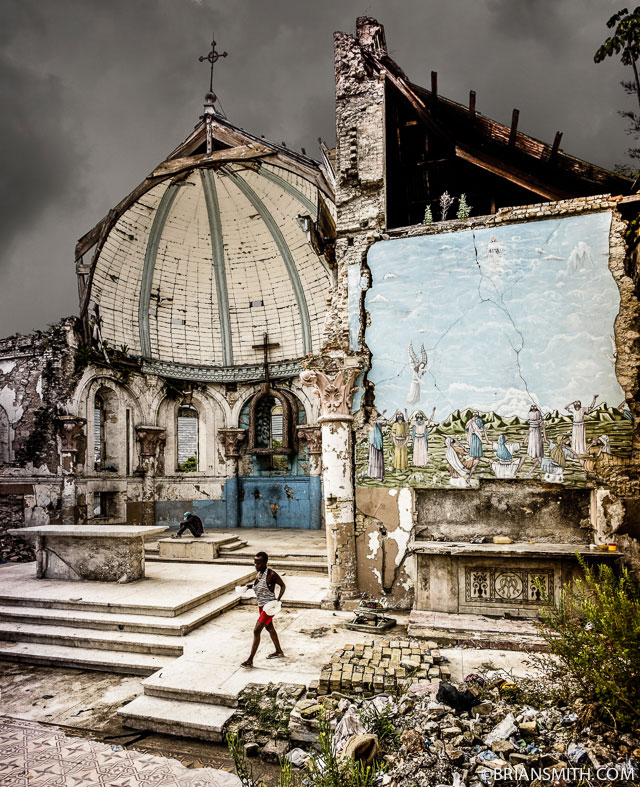 Sony a7R | Zeiss 18mm F4 ZM | 1/100 | F11 | ISO 200
Just for the Pixel Peepers
I've always felt that photography has more to do with seeing than peeping – but for those peepers out there (and you know who you are) this one's for you.
DOUBLE CLICK ON THE CROPPED IMAGE TO SEE AT 100%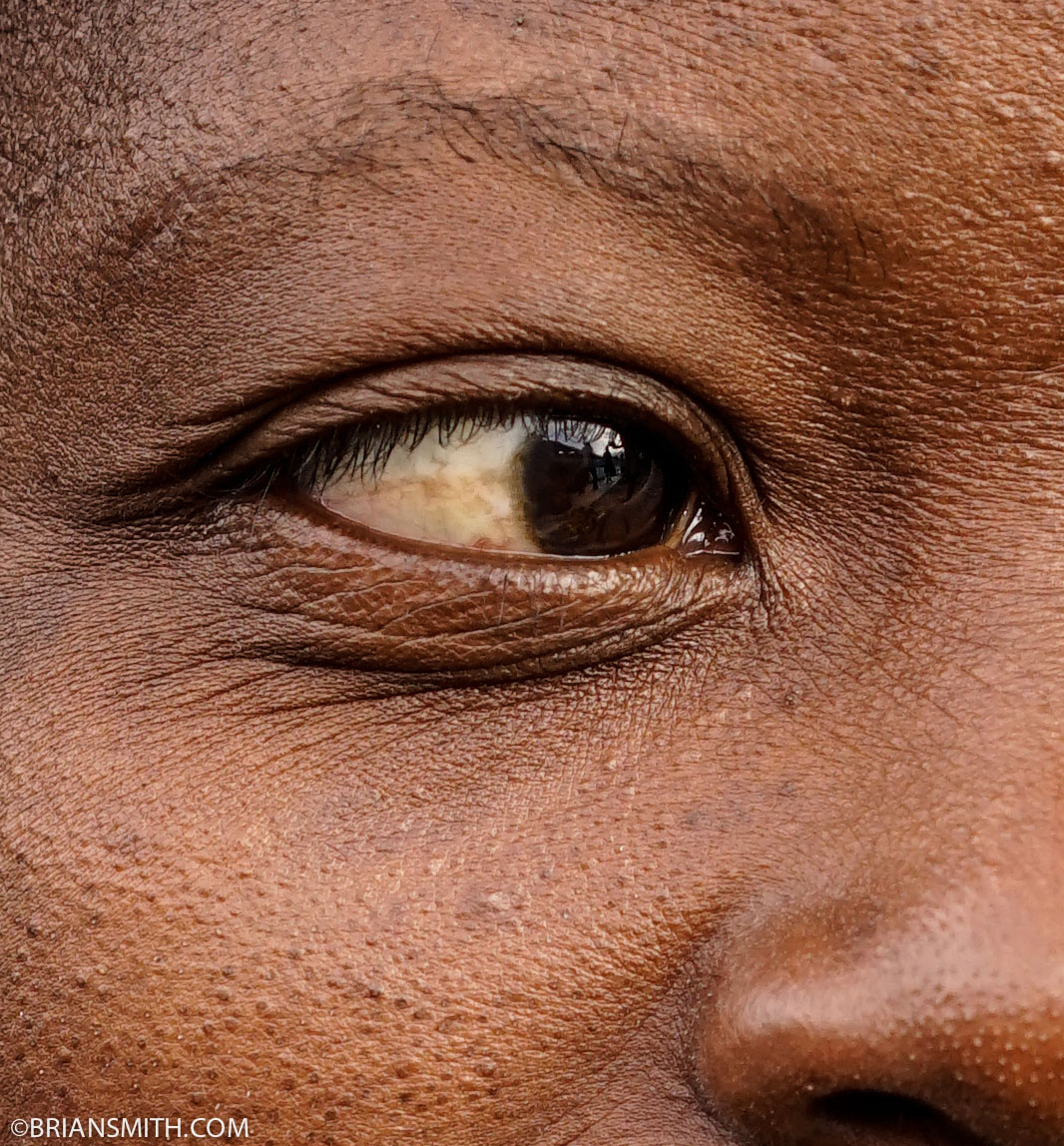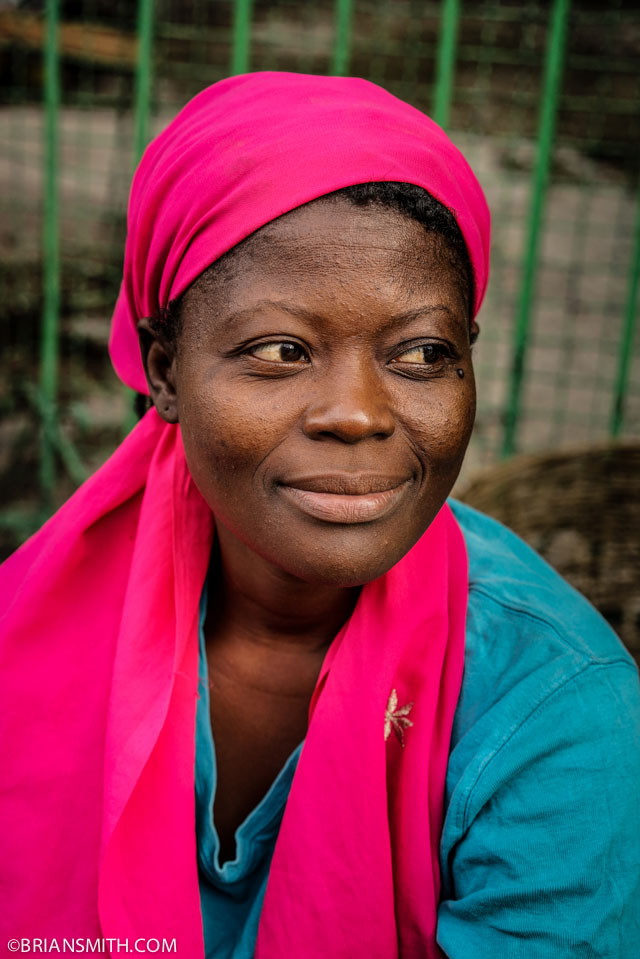 Sony a7R | FE 55mm F1.8 ZA | 1/160 | F4.5 | ISO 400
Good News for Canon Users
Metabones Canon EF Lens to Sony NEX Smart Adapter (Mark III) is Metabones third-generation Smart Adapters allow you to mount Canon EF and EF-S mount lenses on Sony a7R and a7 full-frame cameras. It retains existing features such as a detachable AS-style quick release plate, chrome-plated brass for all mounting surfaces, EXIF, autofocus and image stabilization (IS) lens support.
Check out the entire line-up of Metabones adapters.
New A-Mount Lens
70-200mm F2.8 G SSM II A-Mount lens ($2,999.99 shipping early December)
New Cyber-shot
Cyber-shot RX-10 has fixed 24-200mm F2.8 (equivalent) paired with the 1-inch 20 MP CMOS sensor from the RX100MII ($1,299.99 shipping early December)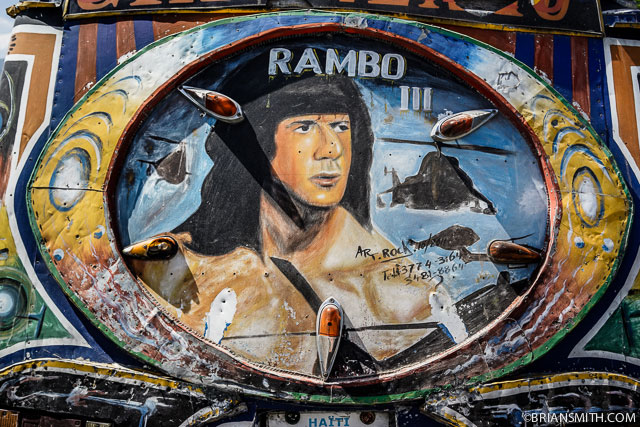 Sony a7R | FE 35mm F2.8 ZA | 1/640 | F5.6 | ISO 200
Read: Field Test: Sony A7S
Read: Sony A7/A7R/A7S Lens Mount Adapters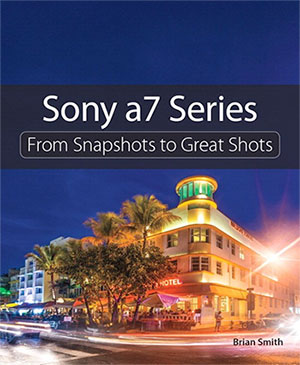 For more tips and tricks about getting the most out of your Sony a7 series camera, check out my new book 'Sony a7-Series: From Snapshots to Great Shots'.
It's your guide to all of the Sony a7-Series cameras including the new a7RII. While the camera manual explains what the camera can do, it doesn't show how to use the camera to create great images! Starting with the Top Ten things users need to know about the cameras, author Brian Smith, a Pulitzer Prize-winning photographer and Sony Artisan of Imagery, carefully guides you through the operating features of Sony a7, a7R, a7S, a7II and a7RII and how to use them. Get practical advice from a pro on which settings to use when, great shooting tips, and assignments at end of chapter to practice what you've just learned.
'Sony A7 Series: From Snapshots to Great Shots' is available NOW from Peachpit, Amazon & Amazon UK
SHIPPING NOW FROM PEACHPIT! SAVE 35% WITH DISCOUNT CODE: BRIANSMITH