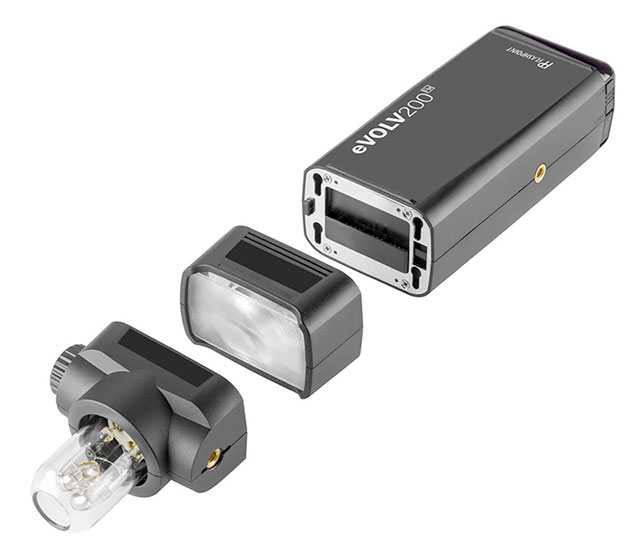 The Pocket-Size Godox Wistro AD200 / Flashpoint eVOLV 200 Lithium-Powered 2.4GHz Wireless TTL Flash Packs a 200ws Punch in Your Pocket!
They're powered by a rechargeable lithium-ion battery pack rated for 500 full power flashes with a max recycle time of under 2 seconds and provides TTL support with Canon, Nikon and Sony systems when used via wireless control.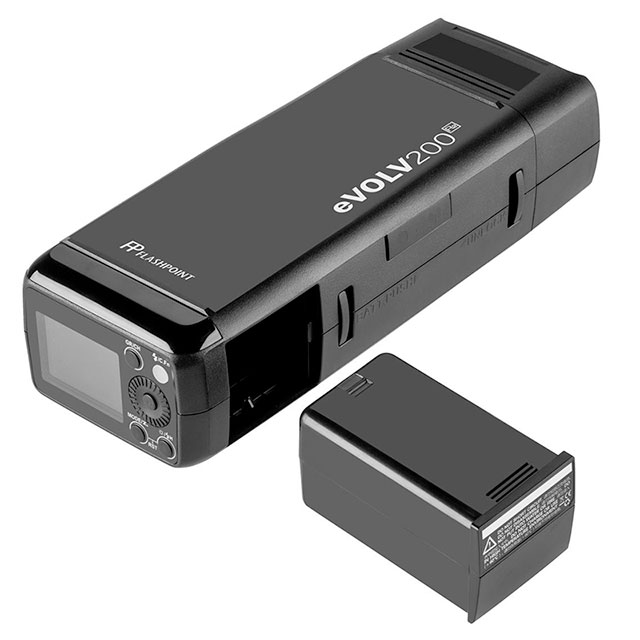 You can interchange the best of traditional speedlite style Fresnel heads at GN170 (ft) and shift to the super even spread of a Streaklight barebulb parabolic reflector head at GN 196 (ft), just by plugging it in. That gives more flexibility and instant solutions for multiple off camera lighting while maintaining all of the investment in light modifiers in the Streaklight and ZoomLion models.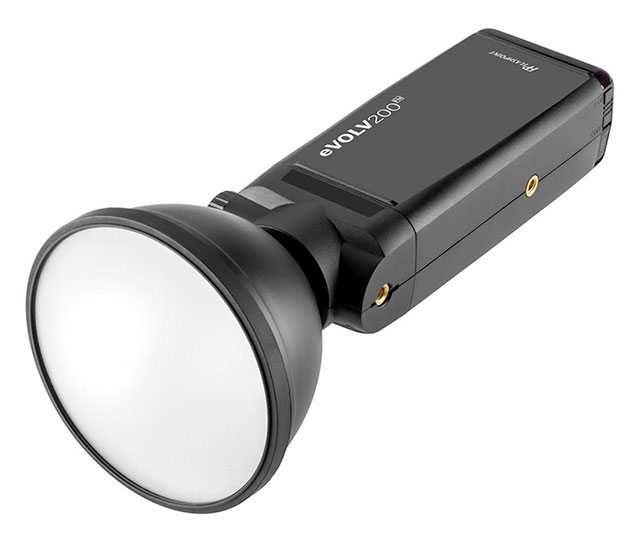 Twin eVOLV's can be joined together with a stand bracket to make a 400ws blockbuster the similar to the size of two Zoom Lion's. The battery recharge is a snap, too, using the external power charger to keep the action going without tying up the flash to re-energize.
Key Features:
• Miniaturized Interchangeable Modular Flashhead Components
• Barebulb Reflector or Fresnel Speedlight Style
• 200ws of TTL power in a compact format
• R2 Wireless 2.5 GHz Radio System for Canon, Nikon and Sony
• 330 foot Wireless Radio Range
• TTL / Manual / Multi Flash Modes
• Recycles in less than 2 seconds at full power
• HSS to 1/8000th second
• FEC/FEB in 1/3rd stop increments over 6 stop range
• Manual power in 8 stop range from 1/1 to 1/128 in 1/3 stop steps
• Rechargeable and Interchangeable 2900mAh Lithium Battery
• 520 Full Power Flashes
• LED Modeling with Fresnel Head
• 5 Groups
• 32 Channels
• Optic Slave for Canon, Nikon and Sony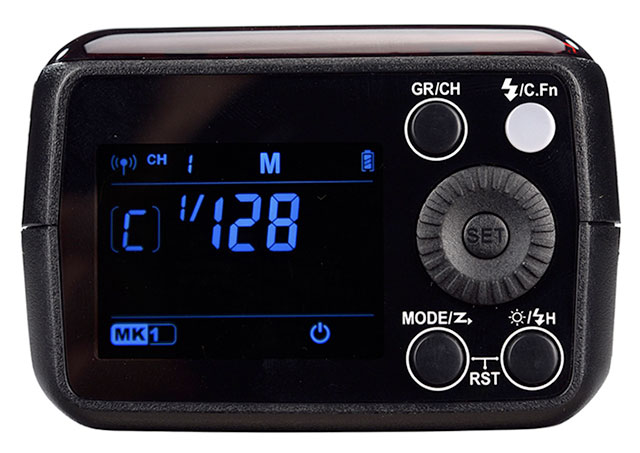 No order link yet for Godox Wistro AD200, but…Flashpoint eVOLV 200 TTL Modular Strobe is available for Pre-order from Adorama for $330.