Celebrate Father's Day and Save up to 50% on a pair of my books at Peachit! Save 35% on one or 50% on two or more books, ebooks or videos today at Peachpit. It's your chance to pick up a pair of my books at the Best Price Ever!
'Sony A7 / A7R: From Snapshots to Great Shots'
Learn to get the most out of your Sony A7 or A7R camera. From Snapshots to Great Shots is a beautiful how-to photography series that provides the perfect blend of instruction, inspiration, and reference for specific camera models and photography concepts. Featuring a clear, elegant design; outstanding images that educate and inspire; and a friendly, accessible voice, this series helps photographers get great shots every time they pick up their camera.
Order from Peachpit
Secrets of Great Portrait Photography
You'll get the inside scoop on what goes on at a celebrity photo shoot in this gorgeous guide to making professional portraits. Learn Tips on connecting with people, finding the perfect location, telling a great story through portraiture, getting the ideal pose, capturing emotion and gestures, arranging unique group shots, and lighting the scene just right. You might not be photographing the rich and famous, but after reading this guide, you'll know how to give everyone in front of your camera the star treatment.
Order from Peachpit
---
Here's a few more of my favorite Peachpit titles: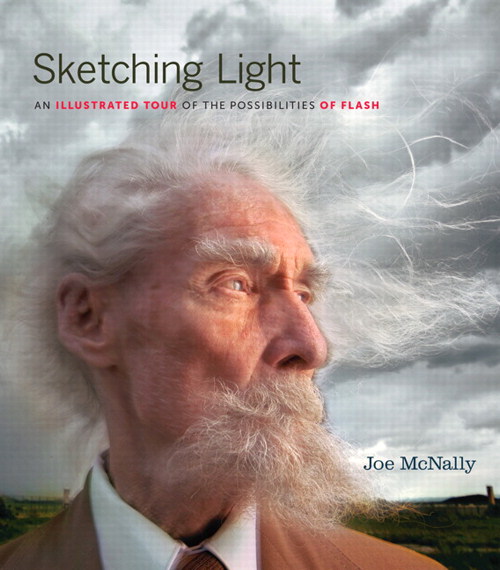 Sketching Light: An Illustrated Tour of the Possibilities of Flash
Joe McNally tells readers what works and what doesn't via his let's-see-what-happens approach, he shows how he sets up his shots with plentiful sketches and behind-the-scenes production shots, and he does it all with the intelligence, clarity, and wisdom that can only come from shooting in the field for 30 years for the likes of National Geographic, Time, Life, and Sports Illustrated–not to mention the wit and humor that only Joe can bring to the printed page.
Order from Peachpit
---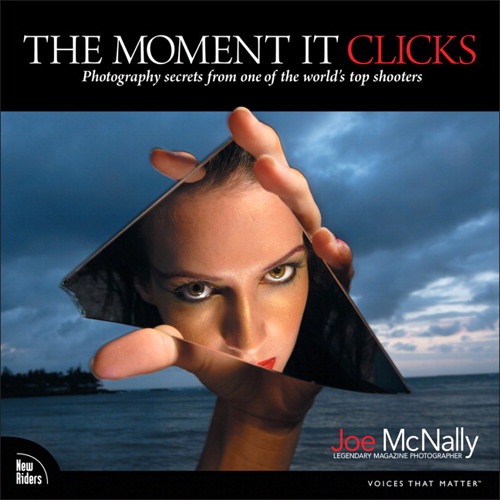 The Moment It Clicks: Photography secrets from one of the world's top shooters
Joe McNally's classic book inspires, challenges and informs. Packed full of those "Ah ha!" moments, it will help you understand photography and the art of making great photos at a level you never thought possible. This book brings you that wonderful moment when it suddenly all makes sense – the "moment it clicks."
Order from Peachpit
---
Hot Shoe Diaries: Big Light from Small Flashes
After spending more than thirty years behind the lens-working for National Geographic, Time, Life, and Sports Illustrated-Joe McNally knows about light. He knows how to talk about it, shape it, color it, control it, and direct it. Most importantly, he knows how to create it…using small hot shoe flashes.
Order from Peachpit
---
Road to Seeing by Dan Winters
Dan Winters' massive epic book is my favorite photobook of the year with 696 pages filled with Dan's amazing photographs and wisdom to guide you on the path to better photography. Dan shares his journey to becoming a photographer, as well as key moments in his career that have influenced and informed the decisions he has made and the path he's taken. A Must for every photobook collection!
Order from Peachpit
---
Shooting in Sh*tty Light: The Top Ten Worst Photography Lighting Situations
Photographers Lindsay Adler and Erik Valind cover the top ten worst lighting situations and provide a variety of solutions for each. They explain which solutions are most practical and why one option might be preferable over another, examining such problems as extremely low lighting when no flash is allowed, strong backlight, and the light on an overcast day.
Order from Peachpit
---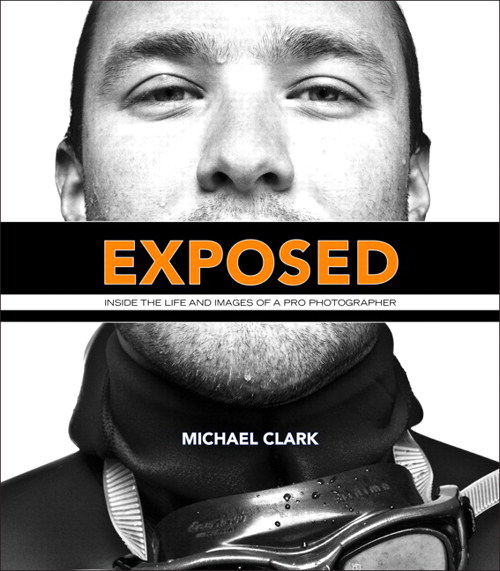 Exposed: Inside the Life and Images of a Pro Photographer
This gorgeous guide for intermediate to advanced DSLR shooters is packed with practical tips, detailed lighting setups, and behind-the-scenes stories from a variety of Michael Clark's most challenging adventure photography assignments. With an engaging writing style and cliffhanger details, the author allows you to tag along with him to improve your skills and find inspiration to create images instead of just taking them.
Order from Peachpit
---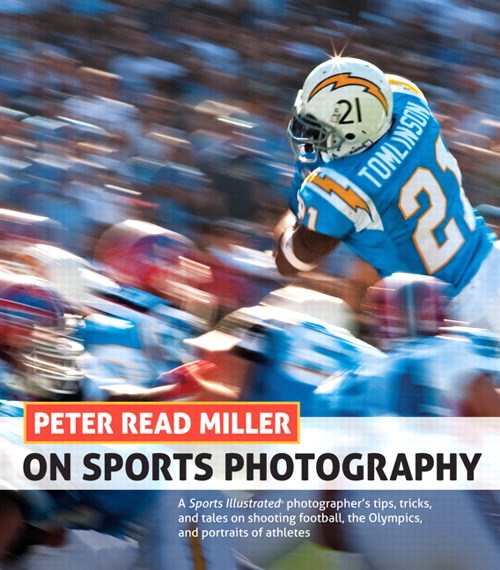 Peter Read Miller: A Sports Illustrated Photographer's Tips, Tricks and Tales
Beautifully illustrated with images from the pinnacle of sport, 30-year Sports Illustrated veteran photographer Peter Read Miller takes you into the action of many of his most iconic shots, relating the stories behind the photos of some of the world's greatest athletic events, including the Olympics and the Super Bowl.
Order from Peachpit
---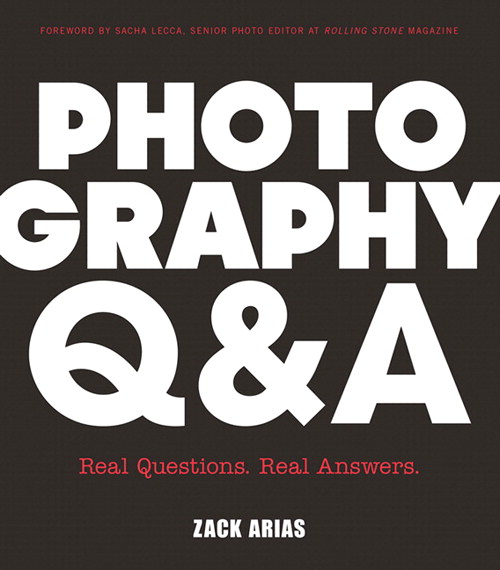 Photography Q&A: Real Questions. Real Answers
Zack Arias answers over 100 questions fielded directly from the public. These are questions that range across all aspects of the photo industry: gear, marketing, street photography, vision, pricing, branding, light, models, work/life balance, technical advice, and much more. From how to "put yourself out there" and start to get jobs, to how to get paid for those jobs when the client is slow to cut the check-and everything in between.
Order from Peachpit
---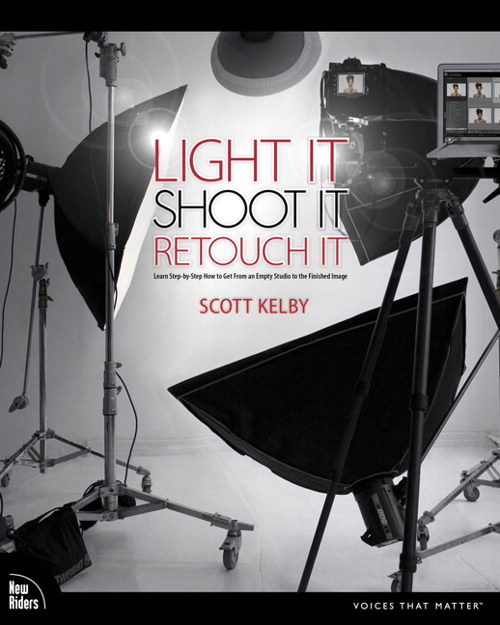 'Light It. Shoot It. Retouch It!'
Each year, Scott trains thousands of professional photographers during his Light It. Shoot It. Retouch It. LIVE! seminar tour and now, for the first time ever, he's taken that incredibly popular style of learning and put in into book form. Now everyone can have a real-world reference for getting the same looks today's clients are clamoring for.
Order from Peachpit
---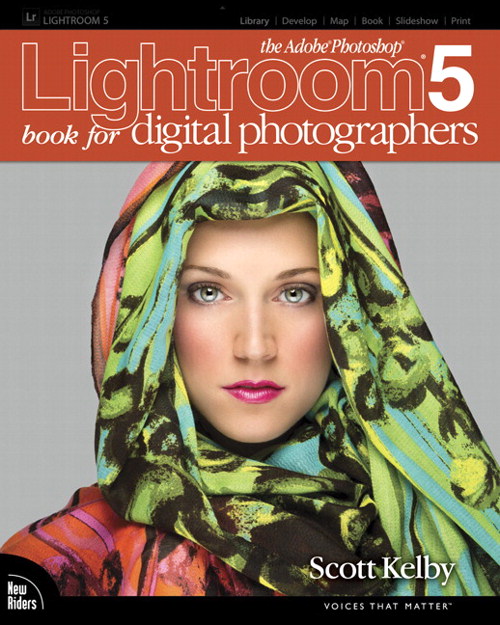 'Adobe Photoshop Lightroom 5 Book for Digital Photographers'
Scott's Kelby's The Adobe Photoshop Lightroom Book for Digital Photographers has been the world's #1 best-selling Lightroom book (it has been translated into a dozen different languages), and in this latest version for Lightroom 5, Scott uses his same award-winning, step-by-step, plain-English style and layout to make learning Lightroom easy and fun.
Order from Peachpit
---
The HDR Book: Unlocking the Pros' Hottest Post-Processing Techniques
This updated edition of the popular The HDR Book, by Rafael "RC" Concepcion, is more than a how-to and different from any other HDR book out there. While other books on HDR tend to lean toward the esoteric or formulaic, this book takes another approach. It's a complete and total HDR workshop that teaches you the one thing that most other books miss- once you've tone mapped your image with HDR software, you're still not finished.
Order from Peachpit
---
Photoshop Masking and Compositing by Katrin Eismann, Sean Duggan, James Porto
Katrin didn't get the name Pixel Diva for nothing! Nobody rocks Photoshop like Katrin! She teams up with Sean Duggan, James Porto to give clear, concise explanations of Photoshop masking!
Order from Peachpit
---
Here's one to Pre-order
The Headshot: The Secrets to Creating Amazing Headshot Portraits
PRE-ORDER to Learn how to dramatically improve your headshot photographs from lighting to composition to directing the best expression. Peter Hurley shares everything the reader needs to know in order to get great headshots – whether it's on assignment, a personal project, or simply shots of family and friends.
Order from  Peachpit
---