06May.2016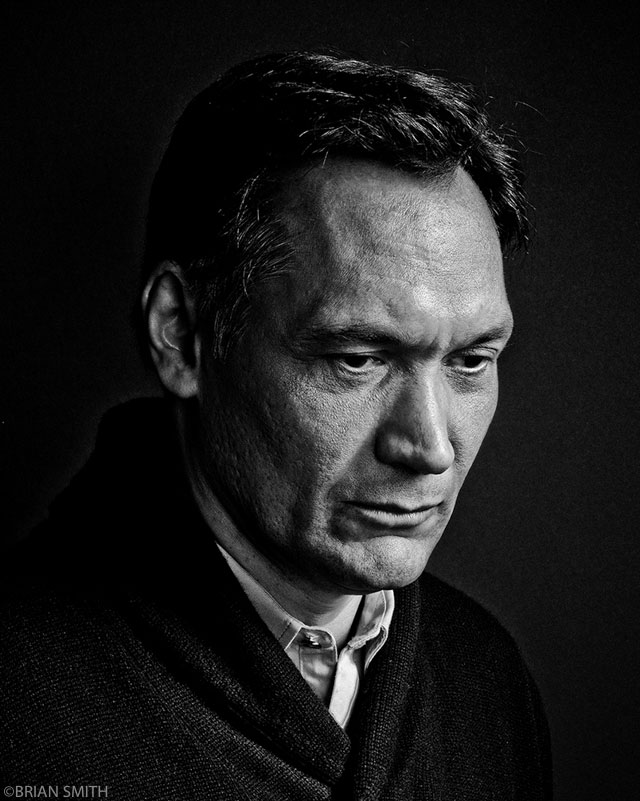 Jimmy Smits photographed at Sundance Film Festival in Park City, Utah.
Camera: Sony a900
Lens: Sony 24-70mm F2.8 ZA Lens
Lighting: (2) Profoto Acute 2 2400 Packs
(2) Profoto Acute 2 Heads
Profoto Softlight Reflector White
Profoto Honeycomb Grid for Softlight Reflector
Elinchrom Octabank 74″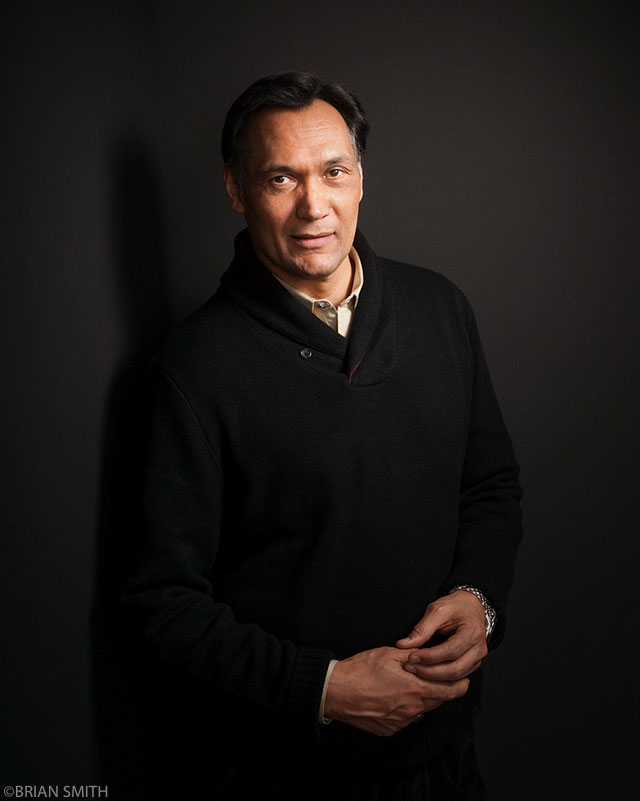 26Apr.2016

ON1 just announced the first new RAW processor in years, ON1 Photo RAW coming this fall. With support for over 800 cameras, this is the FIRST Camera Raw engine built with modern code optimized for today's super-megapixel cameras and high-performance computer graphics systems.
I had a chance to preview this software and was extremely impressed with it's blazing speed (as witnessed on a laptop demo). The developers behind it are committed to unlocking RAW support quickly when new cameras are released.
Portland, OR – April 26, 2016 – ON1, Inc. today announced ON1 Photo RAW, the first all-new RAW processor and non-destructive photo editor to be released in more than a decade. With modern code optimized for today's super-megapixel cameras and high-performance computer graphics systems, Photo RAW will be the world's fastest, most flexible, and easiest-to-use RAW processor and photo editor on the market when it is released this fall.
The current class of RAW-based photo editors all have their heritage from the early days of digital photography, when most digital cameras had less than 10 megapixels, and computer processing power was a fraction of that found in modern PCs. When used with today's popular 42- and 50-megapixel cameras, existing programs can often take seconds to render small portions of a RAW image and perform adjustments. Several years in the making, Photo RAW, with its modern RAW processing engine, is tuned for today's sensors and graphics chips. It will open 50-megapixel images in a fraction of a second on a standard PC or Mac, and perform edits in real-time, without slider lag or frustrating waits for redraw.
Developed over the last several years, ON1 Photo RAW is built around ON1 Browse, the company's lightning-fast photo browser, and will not require photographers to import and catalog their photos; an often painful and time-consuming process required before editing can begin. ON1 Browse is an integral part of Photo RAW, offering quick and easy ways to tag, rate, make color and tone adjustments, or add effects to their photos. Without catalogs, professionals will be able to make adjustments to photos and fellow colleagues can access and edit where they left off. This combination of a fast photo browser with instantaneous RAW processing will deliver a fluid, streamlined workflow to process any amount of photos all at once. Select one or 101 photos, make a few develop adjustments and all of the photos update automatically in real time.
ON1 Photo RAW's instruction-based, non-destructive workflow will also surpass today's RAW processors in other key ways. In addition to customary re-editable adjustments such as exposure, contrast, color, shadows and highlights, Photo RAW will also offer non-destructive effects and portrait retouching, something not present in any photo editor on the market. The complex filters found in ON1 Effects and ON1 Portrait—including Lens Blur, Skin Retouching, Dynamic Contrast, HDR Look and many more—are all available in Photo RAW's non-destructive workflow. The controls found throughout ON1 Photo RAW will also respond in real-time by leveraging modern video cards, using the latest versions of OpenGL and OpenCL.
ON1 Photo RAW will include built-in layers, brushes, and advanced masking tools, making it a full RAW processor and complete photo editor in a single app. And, unlike any other photo app, Photo RAW will work the way you want, and where you want. For photographers with established workflows, Photo RAW will work seamlessly as a plug-in for Adobe Lightroom, Photoshop, and Corel; a standalone host app for Google Nik Collection and other photo editors; or as an extension to Apple Photos. Common file formats—including JPEG, TIF, PSD, PSB, PND, and DNG—will be supported and will benefit from the speed and performance of the app.
Price and Availability:
ON1 Photo RAW will be available this fall. You can pre-order ON1 Photo RAW today by becoming an ON1 Plus Pro Member at $149.99/yr. Plus Pro members receive a perpetual license for all ON1 apps (not a subscription) and will be the first to receive the app once it becomes available.
If you want to purchase ON1 Photo RAW without becoming an ON1 Plus Pro Member, you can submit your email address on the ON1 Photo RAW web page to get the latest news, videos, beta, and pre-order announcements.
Owners of previous versions of ON1 Photo will have the option to upgrade to ON1 Photo RAW. The upgrade price will be determined at a later date. There will be special pricing for Photo 10 purchasers. Customers will be notified over the course of the next several months providing their upgrade information.
15Apr.2016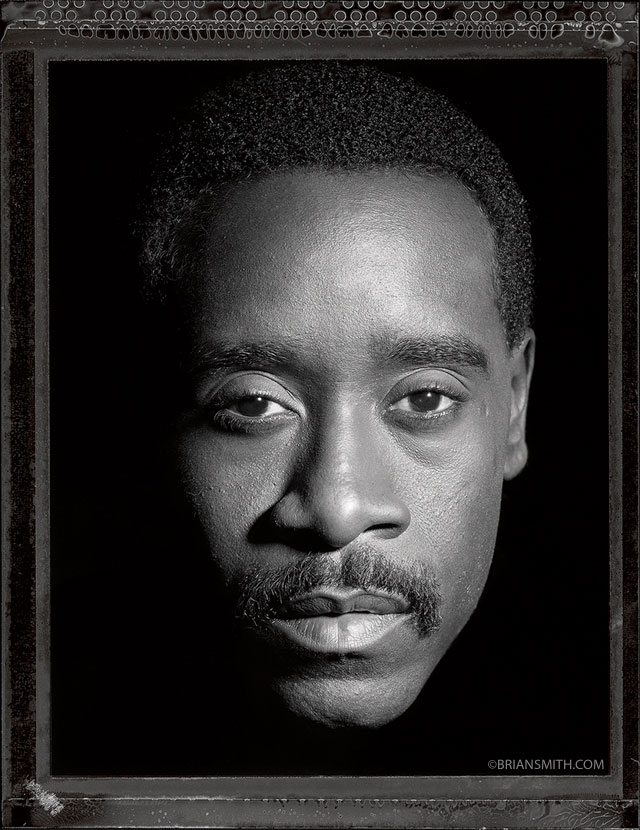 I've always been a huge fan of chameleon-like actor/director Don Cheadle. His latest project, 'Miles Ahead' takes on iconic Jazz legend Miles Davis in a role only Cheadle could play. Cheadle also directed, produced and co-wrote the film, which follows Davis though the late 1970s when he stepped away from the spotlight in the years before his comeback.
When I photographed Cheadle a decade ago for Entertainment Weekly, I wanted to strip out all distractions from the shot. Cheadle sits in the spotlight against a black background in order to simply capture the face of this great artist.
Don Cheadle photographed for Entertainment Weekly
Camera: Ebony SV 45 Ti 4×5 inch camera
Lens: Schneider 300mm F5.6 Symmar-S Copal 3 Lens
Film: Polaroid Type 55
Lighting: Profoto Acute 2 2400 Pack
Profoto Acute 2 Head
Profoto Zoom Reflector
Profoto Honeycomb Grid for Zoom Reflector (20 Degree)
Check out this trailer of Cheadle as Miles Davis in 'Miles Ahead' – in theaters NOW!