04Aug.2020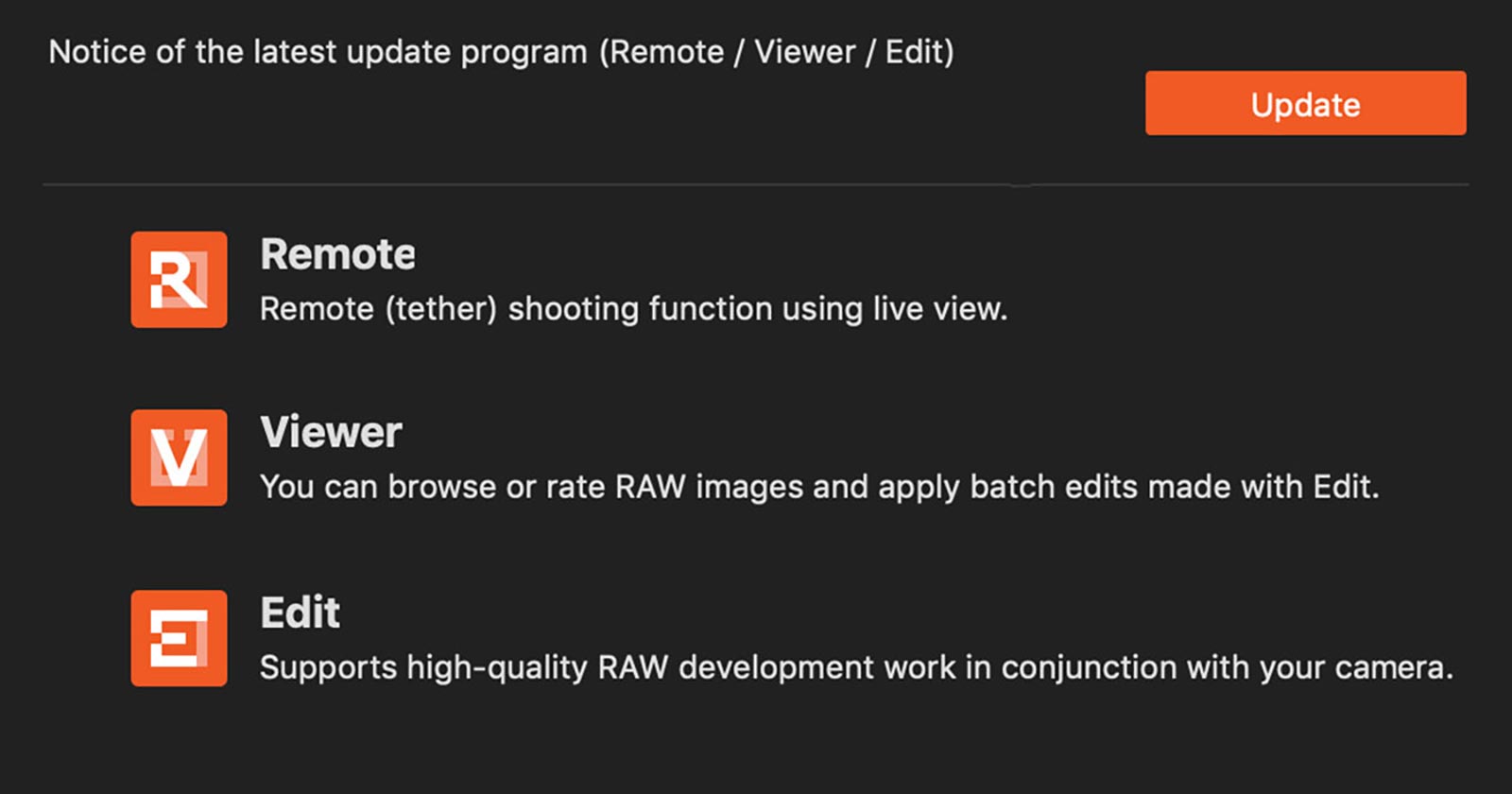 The latest Imaging Edge Desktop (Remote / View / Edit) Update 1.0.02 adds Raw support for Sony a7S III and added Edit adjustments
– Added clarity, fade, and sharpness range to Edit options.
– Added support for ILCE-7SM3.
– HEIF images cannot be viewed or edited.
18Dec.2019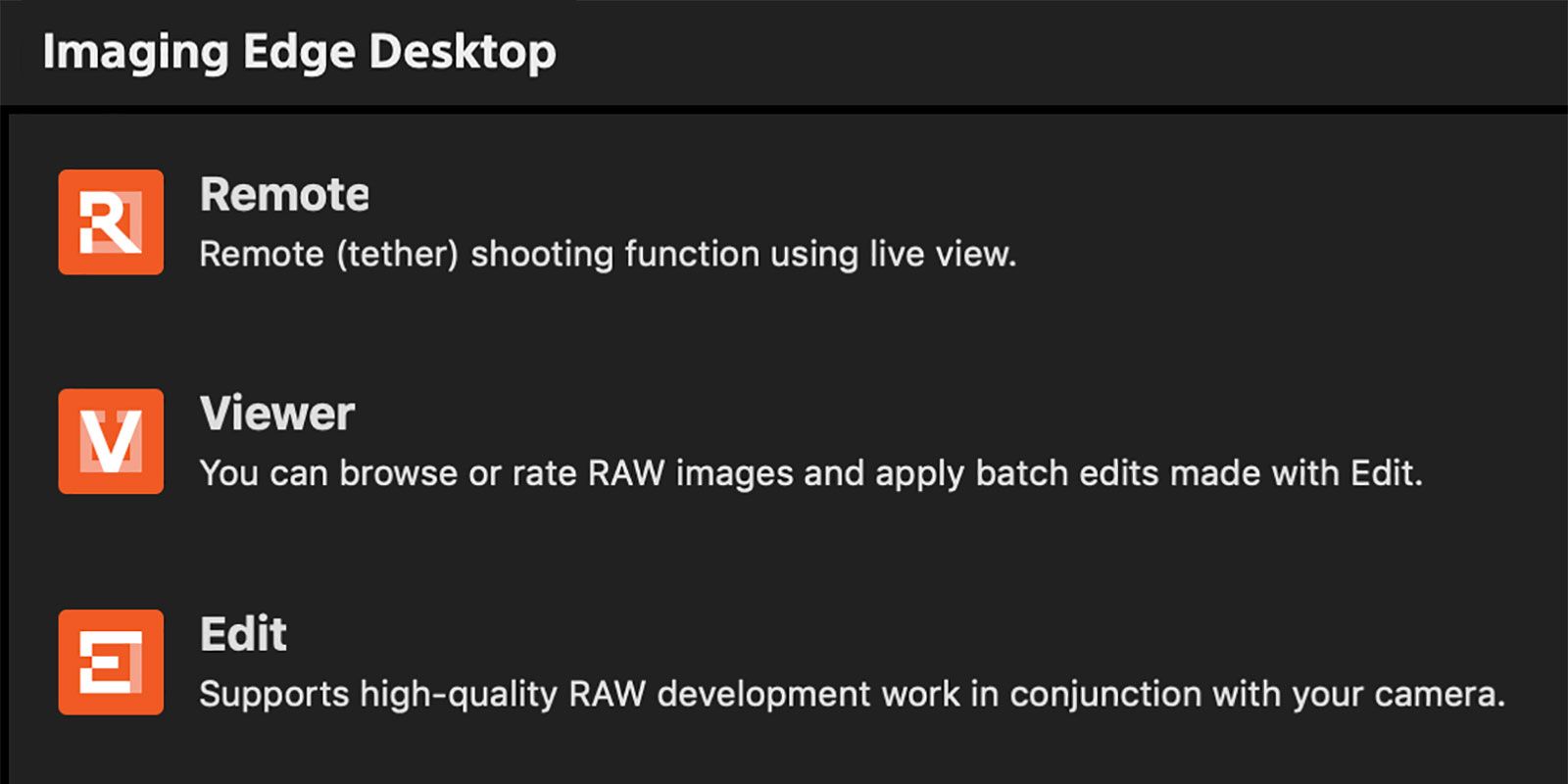 Sony has released Imaging Edge Desktop 1.0 which integrates the three functions of the Imaging Edge series (Remote, Viewer & Edit) into a single application. From the Home screen, you can perform tasks such as starting and updating each function, logging in to your account, and checking notifications.