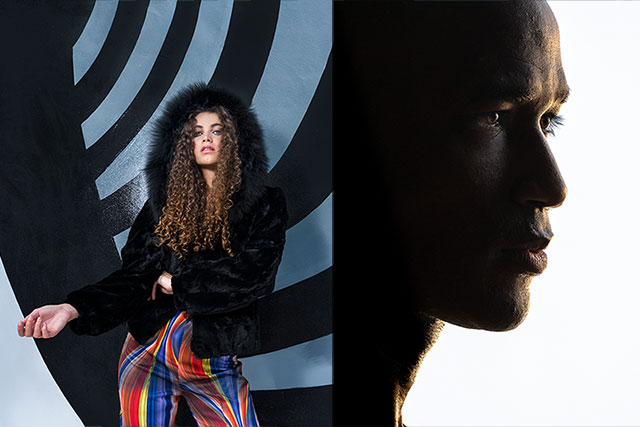 Thursday, January 25, 2018 1:00 – 2:30 PM ET – STREAMING LIVE WORLDWIDE
Speakers: Brian Smith – Katrin Eismann
Event Type: Photography
Skill Level: Basic, Intermediate, Advanced
Location: B&H Event Space
Address: Second Floor of B&H NYC SuperStore at 420 9th Avenue, New York NY 10001
To create successful environmental and studio portraits the photographer and subject need to connect and trust one another. On a similar note, the photographer needs to trust and rely on their equipment so that they can fully concentrate on their subject. Learn how Sony Artisans Brian Smith and Katrin Eismann work with the Sony a7R III to create unique and compelling portraits that are made possible by taking advantage of the latest features the a7R III offers including; shooting and tethering speeds, numerous focus options and the quality of Sony lenses.
Speakers:
Pulitzer Prize-winning photographer Brian Smith is the luckiest guy on the planet. He's told Bill Gates what to do for an entire hour, appeared on The X Factor, exhibited at the Library of Congress, dined with the President, written an Amazon Best Seller, shared cupcakes with Anne Hathaway, gotten drunk with George Clooney and married the most beautiful woman he ever laid eyes on. For the past 30 years, Brian Smith's iconic portraits of Hollywood's A-List and Fortune's 500 have graced the covers and pages of hundreds of magazines. Five years later, Smith won the Pulitzer Prize for Spot News Photography.
Internationally respected artist, teacher and author Katrin Eismann specializes in creative digital photography and the impact of emerging technologies upon professional photographers, artists, and educators. She received her BFA degree in Photographic Illustration from the Rochester Institute of Technology and her MFA degree in Design at the School of Visual Arts. Katrin is the co-author of Photoshop Restoration & Retouching, Photoshop Masking & Compositing, The Creative Digital Darkroom, and Real World Digital Photography. Katrin is the founder and chair of the Masters in Digital Photography department at the School of Visual Arts in New York City.
Stick around and join us for a reception to follow…
Thursday, January 25, 2018 5:00 – 7:00 PM ET
Sony and PDN cordially invite you to the Sony/PDN Day reception! After a day of great educational events, you'll be able to kick back and relax, meet and network with the instructors and your peers in our Event Space. Appetizers and drinks will be served. If you can't join us live, lift a glass wherever you are!
RSVP for Reception
---