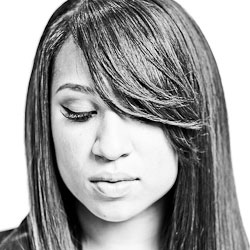 While appearing on The X Factor, Brian Smith shot portraits of all ten finalists and gave them photo tips for the episode 'One of Ten Voted Off.' Smith's iconic black & white celebrity portraits captured the faces of rising musical stars Melanie Amaro, Josh Krajcik, Chris Rene, Marcus Canty, Drew, Rachael Crow, Astro, Lakoda Rayne, LeRoy Bell and Stacy Francis.
The X Factor Portfolio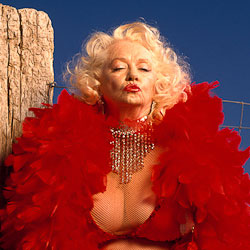 The spotlight shines again on legendary burlesque dancers including Dixie Evans, Tempest Storm, Jeannine 'The Eyefull Tower" France and Satan's Angel. These burlesque legends were photographed on location in the California Desert surrounding the Burlesque Hall of Fame. These burlesque portraits have appeared in magazines around the globe including Life, Maxim, Texas Monthly and American Photo.
Legends of Burlesque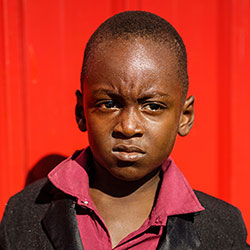 Port-au-Prince, Haiti lies a mere 700 miles off the coast of Florida – yet it remains a world away as time seems to spin in different direction than the rest of the Western Hemisphere. I hope these images capture the enduring spirit of the Haitian people, the beauty that exists even in chaos and my wishes for a better tomorrow.
VIEW HAITI PORTFOLIO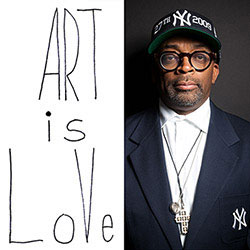 Art & Soul features Brian Smith's portraits of 123 artists from the entertainment industry photographed in partnership with The Creative Coalition and Sony. The portraits are accompanied by handwritten personal testimonials from each artist expressing the importance of the arts education in our culture and the positive impact the arts has on our lives.
Art & Soul Portraits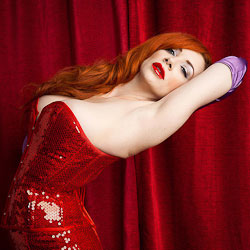 In the years since beginning his Burlesque project as a way to capture a fading art form, a funny thing happened. Burlesque didn't fade away, it came back with a vengeance. This gallery of portraits of burlesque performers – young & old – has appeared been showcased in publications including American Photo, Photo District News and Professional Photography magazines.
New Burlesque Portfolio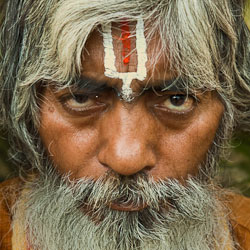 Visit Kathamdu and spend a few peaceful moments relaxing with portraits the Holi Men of Nepal and alongside photographs of their ancient temples. See why nothing is more energizing to a portrait photographer than making friends out of strangers and capturing their wonderful faces as a way to remember the good time spent together.
Portraits of Kathmandu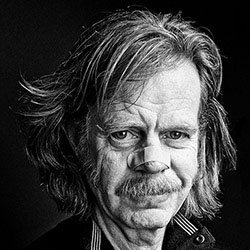 The Be-a-STAR advocacy campaign uses the power of celebrity portraits to share the message "Don't Be a Bully – Be a STAR". The Anti-bullying campaign was photographed in partnership with The Creative Coalition and WWE during Emmy's Week in Los Angeles and at the Sundance Film Festival to share positive messages about tolerance to teens.
Be a STAR Portraits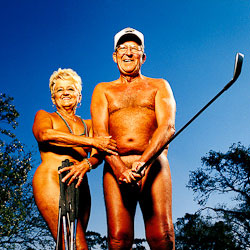 There's nothing better for a portrait photographer than having a subject who's comfortable in their own skin. These photographs of Nudist Golfers shot for Sports Illustrated clearly filled the bill. In addition to setting a world-record for most double entendres on a photo shoot, this series has racked up acclaim and awards including landing in Communication Arts Photography Annual.
Nude Golf Portfolio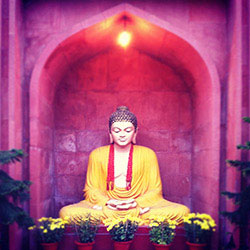 After 4 million miles of travel around the globe, here are a few Instagram iPhone photographs of my travels. This gallery features my favorite Instagram travel photography from my travels to Rajasthan, Delhi, Santorini, St Maarten, Athens and Istanbul all shared through my favorite iPhone app. Come along for the ride.
Instagramification Portfolio
Miami photographer Brian Smith's award-winning photography projects have ranged from burlesque dances in the California desert to Nudist Golfers in Florida to the Holy men of Kathmandu, Nepal. Please let us know if we can apply our vision to your next photography project.
Hire a Miami Photographer with a global reach, call us for your photography needs anywhere in the world. Whether you're shooting in the United States, Caribbean, Latin America, South America, Europe or any where else on the planet, Brian Smith is available for your next photography project.
Brian Smith is ready to tackle your next job no matter where it is. Ask what we can do for you!