Sony a7II firmware update 2.00 (available here) adds AF System menu selection between Phase Detection AF and Contrast AF when using third-party lenses on AF Smart Adapters.
Menu > Camera Setup > AF System > Phase Detection AF / Contrast AF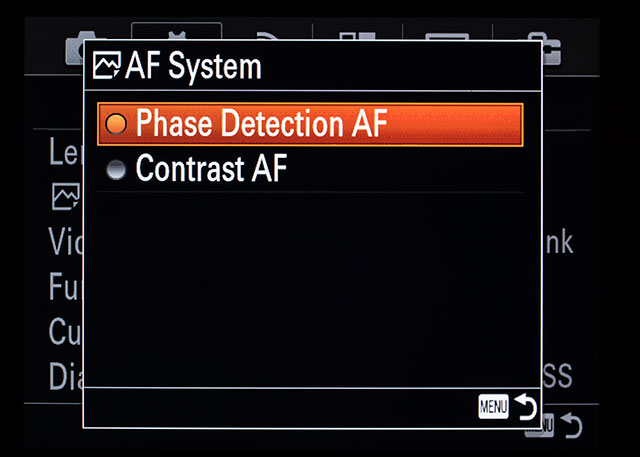 I'm getting lots of questions whether PDAF will be as good on Sony a7II using third-party Sony A-mount, Canon EF and Contax G lenses on Smart Adapters as it is on a7RII.
No one can be answer that until we have a chance to test the final firmware. It's important not to get ahead of ourselves by assuming it will equal the third-party lens PDAF performance of a7RII.
But…this is certainly an unexpected (and free) upgrade to a camera announced a year ago.
It's possible the a7II firmware upgrade will allow it to might match the a7RII performance in the center of the frame. But before anyone proclaims them as equal, it's important to note the number of PDAF focus point and size of the PDAF focus area are key differences between the two cameras.
Sony a7RII 399-Point PDAF covers approximately 60% of the fullframe sensor: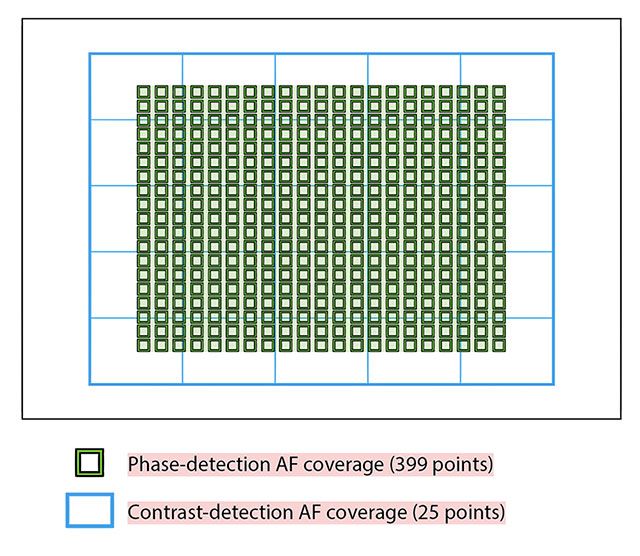 Sony a7II 117-Point PDAF covers approximately 30% of the fullframe sensor: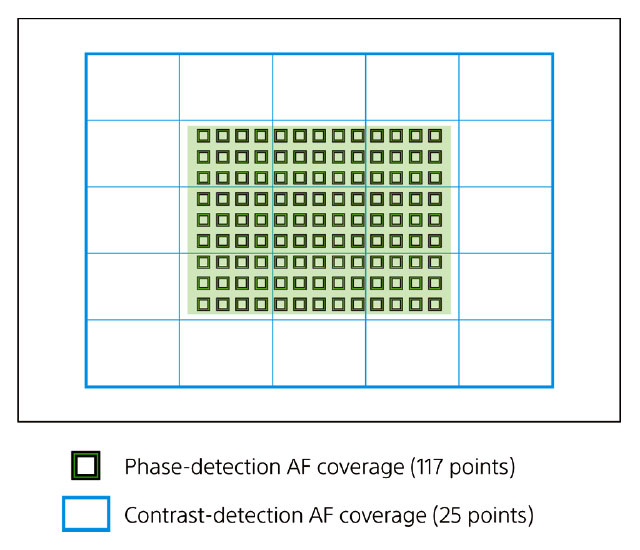 Once this free firmware update is released we'll know a lot more. Until then, you can read how Canon EF and Sony A-Mount lenses perform on Sony a7RII:
• Sony a7RII + Canon EF Smart Adapter Tests
• Sony a7RII + Sony A-Mount Smart Adapter Tests
• What's the Best 150-600mm Superzoom for Sony a7RII?