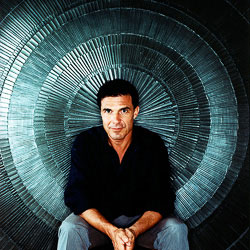 Portrait photography of celebrities, athletes and executives for magazines, advertising and corporations. Portrait photography portfolio combines a range of portraits imagery of studio, location and conceptual portrait photography.
Portrait Photography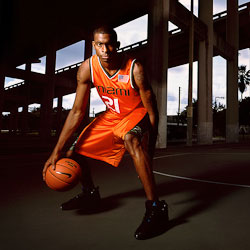 Brian Smith is a Pulitzer Prize-winning sports photographer who has turned those talents to capturing dynamic, action portraits of athletes for advertising campaigns. Sports portrait photography for magazines including Sports Illustrated and ESPN the Magazine.
Athlete Portraits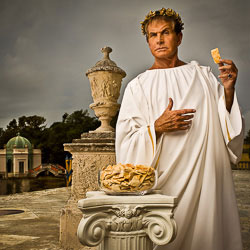 Conceptual, location and portrait photography of people and products to promote your products and services through dynamic advertising photography. Clients include Sony, Heineken, Kraft, Nabisco, Perry Ellis and WWE.
Advertising Photography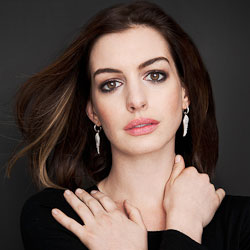 Celebrity portrait photography of A-list Hollywood stars captures both intimate and expressive portraits of the stars of cinema, television, stage and music. Pared down to their face and expression these portraits use simplicity to reveal personality.
Celebrity Portraits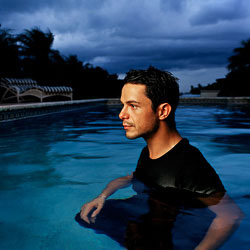 Location portraiture combines the place to reveal more about the person. Brian Smith's environmental portraits show athletes, celebrities and titans of business photographed on locations around the world combine these elements to create bold portraits on location.
Location Photography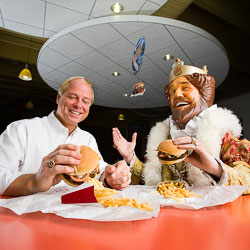 Brian Smith has photographed portraits of corporate executives, workers at New York Stock Exchange and NASDAQ corporate offices, workplaces and factories around the world for Forbes, Fortune, Barron's and Business Week magazines.
Corporate Photography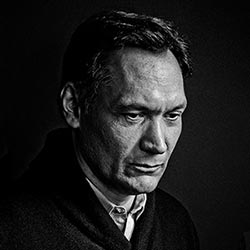 Iconic Black and White celebrity portrait photography harkens to the days when moving pictures were BIG and so were the stars! Shot in partnership with The Creative Coalition, Sony & WWE for the Art & Soul and Be-a-STAR advocacy campaigns.
Film Noir Portraits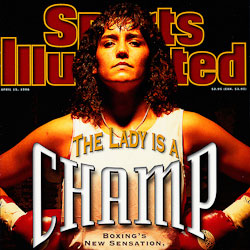 Brian Smith's bold, iconic celebrity portrait photography of celebrities, athletes and executives have graced the covers of hundreds of magazines around the world including TIME, People, New York Magazine, Newsweek, British GQ, Business Week, Forbes and USA Weekend.
Editorial Photography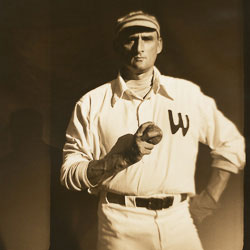 Fine Art Portraits and travel photography shot with large format 4×5 and 8×10 large format cameras and plastic cameras printed or post-processed in sepia black & white. Travel and portrait photography shot on Plastic Diana and Holga cameras.
Fine Art Photography
When you're looking for portrait photographers, hire the guy who wrote the book on portrait photography!
Miami photographer Brian Smith is the luckiest guy on the planet. He won a Pulitzer Prize at 25, told Bill Gates exactly what to do for an entire hour, exhibited at the Library of Congress, dined with the President and 3,000 of their closest friends, appeared on The X Factor, shared cupcakes with Anne Hathaway and got drunk with George Clooney. Isn't it time he shares that luck on one of your projects?
Come to us when you're searching for Miami photographers for celebrity portrait photography, editorial or commercial photography, iconic photography of athletes, or portraits of executives.
Brian Smith has appeared on The X Factor, Fine Living Network and Israel Channel One. His work has been exhibited at the Library of Congress, Aperture Gallery, Chelsea Art Museum and the W Los Angeles. Brian Smith has won the Pulitzer Prize, American Photography, Communication Arts Photography Awards, World Press Photo, Pictures of the Year, Best of Photojournalism, AltPick Awards and Photo District News Awards.
When you need a partner in the photo industry, turn to Brian Smith – he's a Sony Artisan of Imagery, Lowepro Featured Photographer, X-Rite Coloratti and Adobe Influencer. His work has been featured in American Photo, Chicago Tribune, Communication Arts, Digital Photography, Digital Photo Pro, Emerging Photographer, Inside Edge, Miami Herald, New York Daily News, News Photographer, Photo District News, Popular Photography, Professional Photographer and Rangefinder magazine.
Hire a Miami Photographer with a global reach, call us for your photography needs anywhere in the world. Whether you're shooting in the United States, Caribbean, Latin America, South America, Europe or any where else on the planet, Brian Smith is available for your next photography project.
Brian Smith is ready to tackle your next job no matter where it is. Ask what we can do for you!