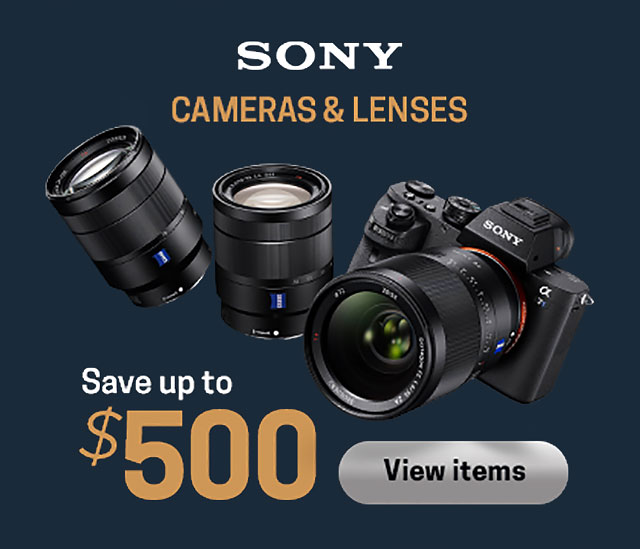 Save up to $500 with Sony Black Friday Deals on Sony a7 Series, a6500, a6300 and a6000 cameras, lenses & accessories thru December 2, 2017!
Save up to $897 on Zeiss Batis & Loxia lenses and more…
Save $100 on Voigtlander 10mm & 12mm Fullframe E-mount lenses!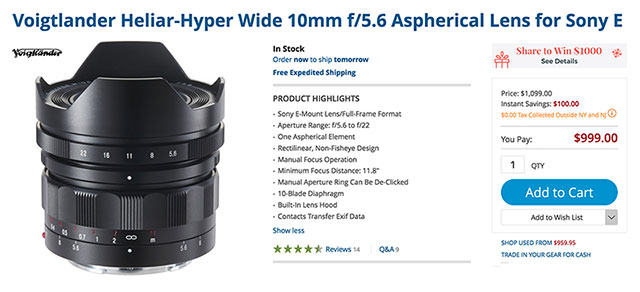 Voigtlander Heliar-Hyper Wide 10mm f/5.6 Aspherical Lens for Sony E
List Price: $1,099 | Save $100 | Deal Price: $999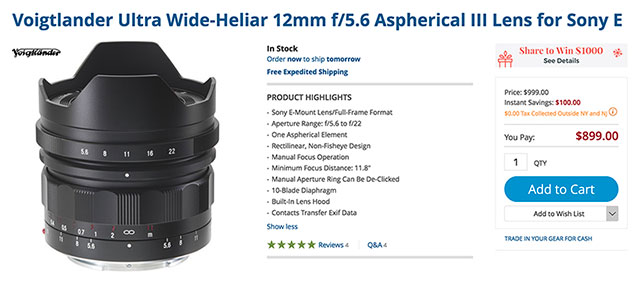 Voigtlander Ultra Wide-Heliar 12mm f/5.6 Aspherical III Lens for Sony E
List Price: $999 | Save $100 | Deal Price: $899
These manual focus Fullframe E-mount lenses transfer all EXIF data between the camera and lens to permit full use of camera functions, including focus magnification, image stabilization and lens corrections.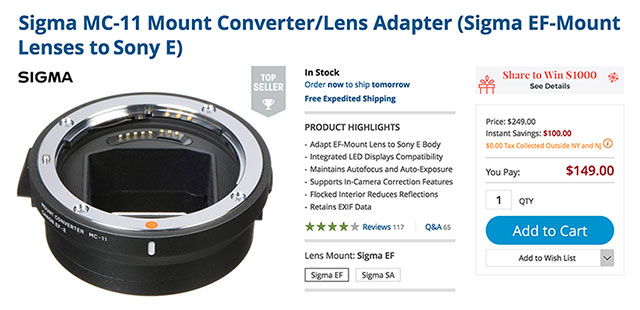 Sigma MC-11 Mount Converter (EF-Mount to Sony E) | List Price: $249 | SAVE: $100 | After Savings: $149
Order from Amazon | B&H Photo


Save $200 on Flashpoint XPLOR 600 HSS TTL Battery-Powered Monolight + Flashpoint R2 TTL 2.4G Wireless Transmitter For Sony (Just $549 at Adorama)!